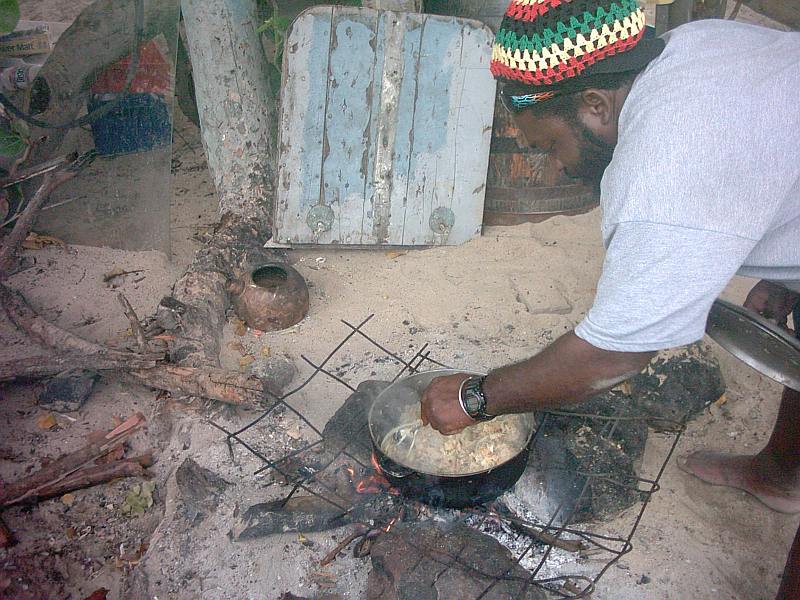 Grenada and the Grenadines - admin.
The fishermen often prepare a meal on the beach.
With a small fire and a cooking pot they are experts at preparing a simple but very tasty meal.
If you are a tourist you are lucky if they invite you to join.
Normally the fishermen leave early in the morning to return aroung noon.
That is when their lunch is made on the beach, followed by some drinks and a nap in the hammock.