Down Island villa rental agency and cottages for rent.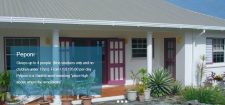 The first name for Villa Rentals and Property Management on Carriacou. Established in 1992, we are a locally owned and operated business whose goal it is to provide professional service to our guests and owners.
Villas, cottages and apartments.
Down Island offers a selection of peaceful, privately owned villas, cottages and apartments in Carriacou's best locations.
Location on the map is not yet exact.
Please send our administrator the exact coordinates and more info.
Some of the most beautiful locations in the Caribbean, with splendid views of the Grenadines.
Our friendly on-island management team will take good care of you.
Send Email to this rental agency.
Recent Ratings
Vote
from on
Vote
from on
Vote
from on
Vote
from on
Vote
from on