Grenada Grenadines website by the board of tourism.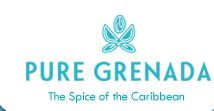 Grenada official touristic information for visitors to the islands.
Information about Grenada Carriacou and Petit Martinique by the Grenada Board of Tourism.
Lodging facilities, about the scenery and much more to know about these islands and the people who live here.
There is now also a Blog on the Grenada Grenadines website, which is absolutely worthwile to follow.
Recent Ratings
Vote
from on
Vote
from on
Vote
from on
Vote
from on
Vote
from on