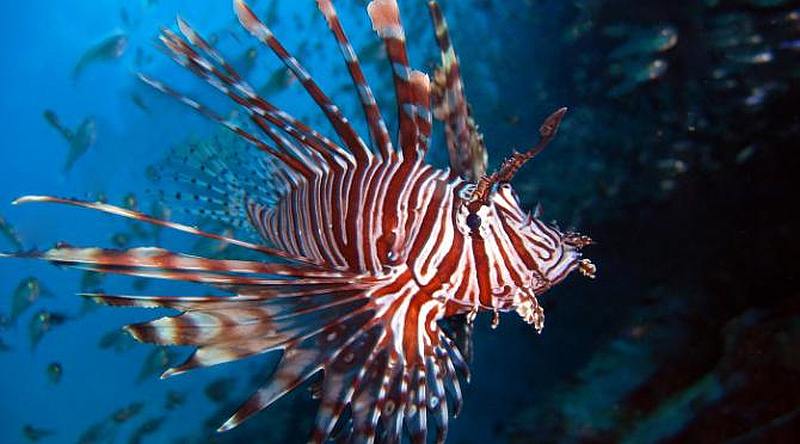 Grenada and the Grenadines - admin.
The Lionfish is a beautiful creature.
But this species is undesired in the waters of the Caribbean, for several reasons.
Read about the lionfish containment program and what gets done about the infestation with this predator.
Playlist with videos of Lionsfish around Carriacou.
This fish is very nice to eat, but one has to be aware of the poisonous spines on its back.