Hillsborough – Millie's Guest House on Main street.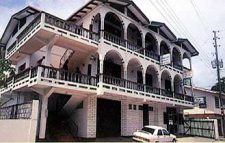 Millie's is ideally situated amidst coconut palms to the front and the crystal blue waters and wide sandy beach of Hillsborough Bay at the rear.
Try our new modern facilities
Centrally located on Main Street.
Location of Millie's Guest House is not exact yet.
Please send our administrator the exact coordinates and more info.
Transportation is a available "at the door", for your convenience to explore the island.
You can also explore neighbouring islands with our own yacht charters.
Recent Ratings
Vote
from on
Vote
from on
Vote
from on
Vote
from on
Vote
from on