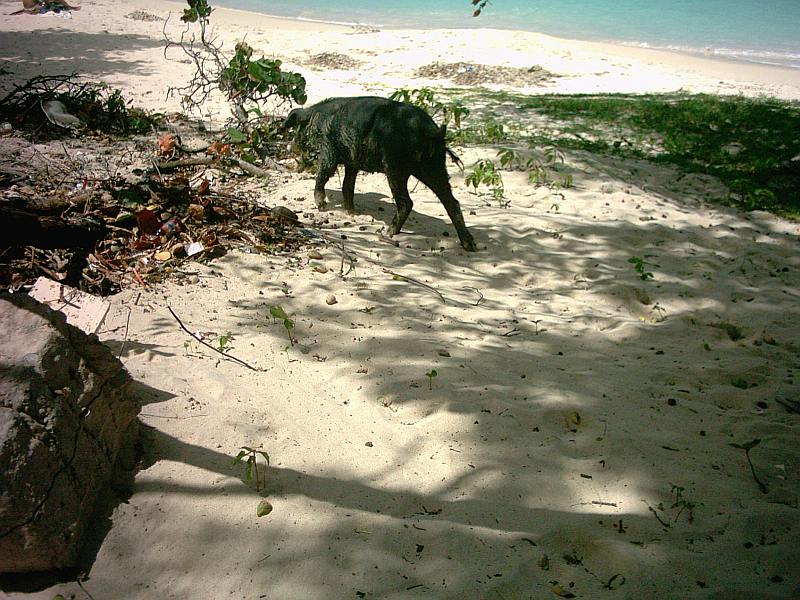 Grenada and the Grenadines - admin.
Animals are often allowed to wander free around on Carriacou.
Sometimes you can see people taking their pig to the sea for a refreshing bath.
This pig is already so used to it that it goes by itself to the beach for a refreshing dip at paradise beach.
Bars on Paradise Beach.
Hardwood
Jo's beach bar
Off The Hook restaurant on the south end of the beach.