Quality Jeep Rental in L'Esterre on Carriacou.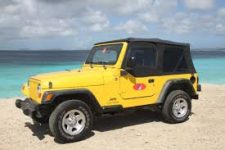 Quality Jeep Rentals & Vehicle Cleaning Service is situated in Carriacou.
Jeep rentals in Lesterre, close to Paradise Beach.
The company also does car cleaning and valeting services.
We need more info about these car hires.
The map location is approximate, please send us exact coordinates and more info.
Recent Ratings
Vote
from on
Vote
from on
Vote
from on
Vote
from on
Vote
from on