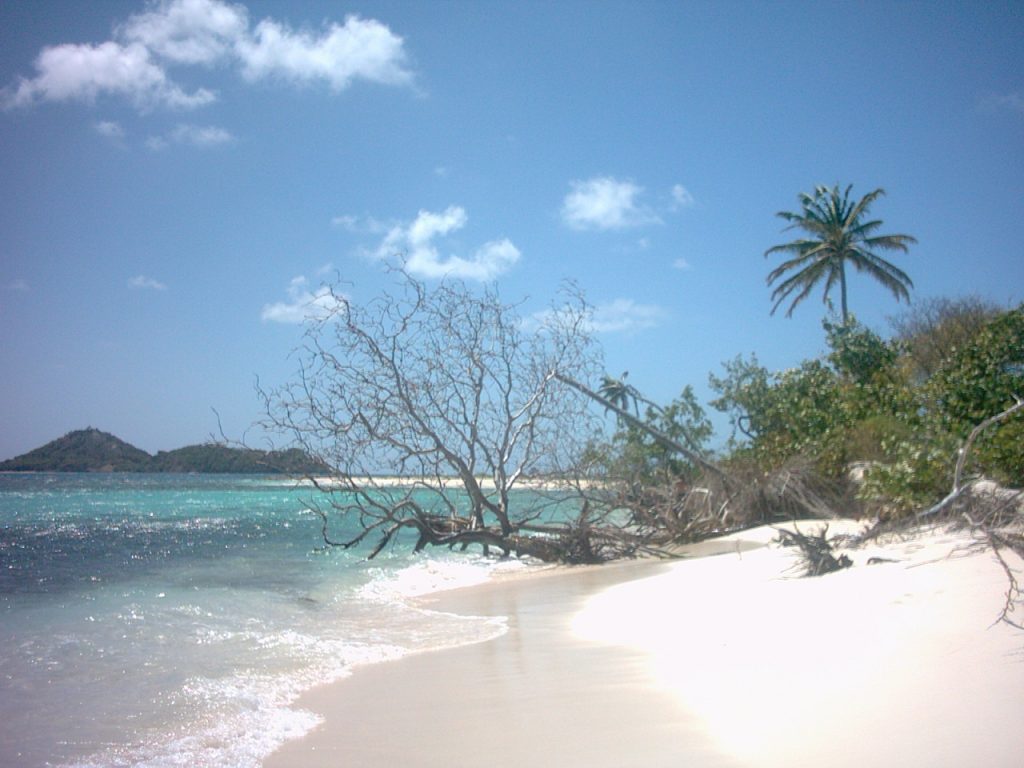 Grenada and the Grenadines - admin.
Leeward side of Sandy Island.
On this side of Sandy are several buoys where sailboats can attach for a few days.
This spot is at the leeward side of Sandy island and facing paradise beach.
You get here with a water taxi, probably from hard wood bar on paradise beach.
Many arrive here with a yacht.
In that case please remember that you can not drop your anchor here.
For purpose of mooring the islanders have provided a several buoys where you can attach your boat.
On shore -  facilities on Paradise Beach.
As mentioned before, on Paradise beach is the very popular Hardwood Bar and Snacket.
Banana Jo Merit Museum and Bar is a great tiny bar on the beach, run by rastaman Jo Adams.
At Off de Hook you can get nice meals, right on the beach.
Chilling on the island.
Aerial view of Sandy Island.