Lauriston – Sherrine's café and bar, apartments for rent.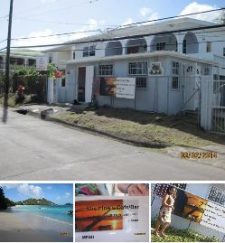 Cafe/Bar and Apartments.
A new Cafe/Bar situated opposite Lauriston stadium in Carriacou, offering a full Breakfast, selection of fresh Bagels & Sandwiches, Burgers& Cakes.
Wash it all down with a selection of seasonal smoothies or an Alcoholic beverage.
Location of Sherrine's is not exact yet.
Please send our administrator the exact coordinates and more info.
Sherrine the host is very friendly and cares about her guests in a natural Carribbean attentive way.
Sun 10:00 am – 12:00 pm 6:00 pm – 10:00 pm.
Mon – Fri 8:00 am – 10:00 pm.
Sat 10:00 am – 10:00 pm.
Recent Ratings
Vote
from on
Vote
from on
Vote
from on
Vote
from on
Vote
from on