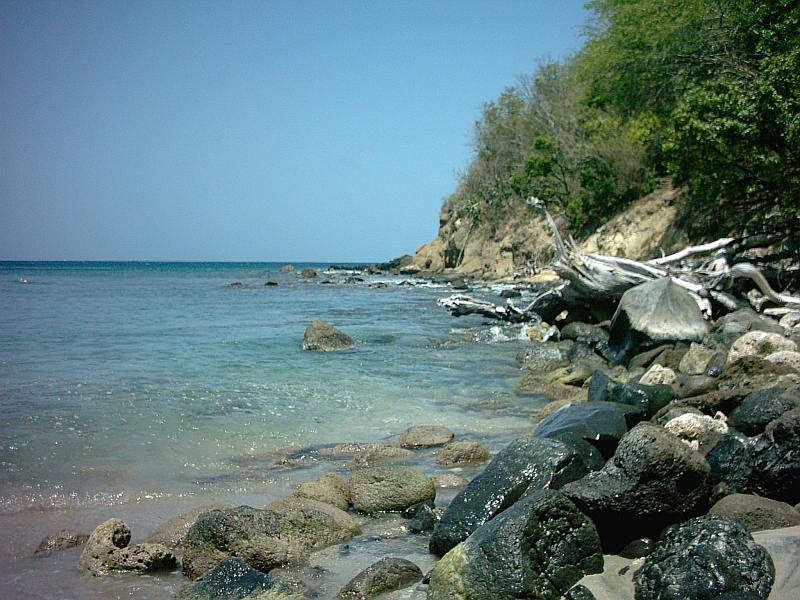 Grenada and the Grenadines - admin.
Rocks at Anse La Roche.
On this side the water is generally very calm.
That makes it a perfect spot for snorkeling.
Swim out twenty meters and submerge your head.
You will see many things, and more as you snorkel further out.
Get around the tip of the bay for more spectacular views.
Anse La Roche has two renowned diving spots as well.
Divesites and operators on Carriacou.
Pictures of the beach in a gallery.