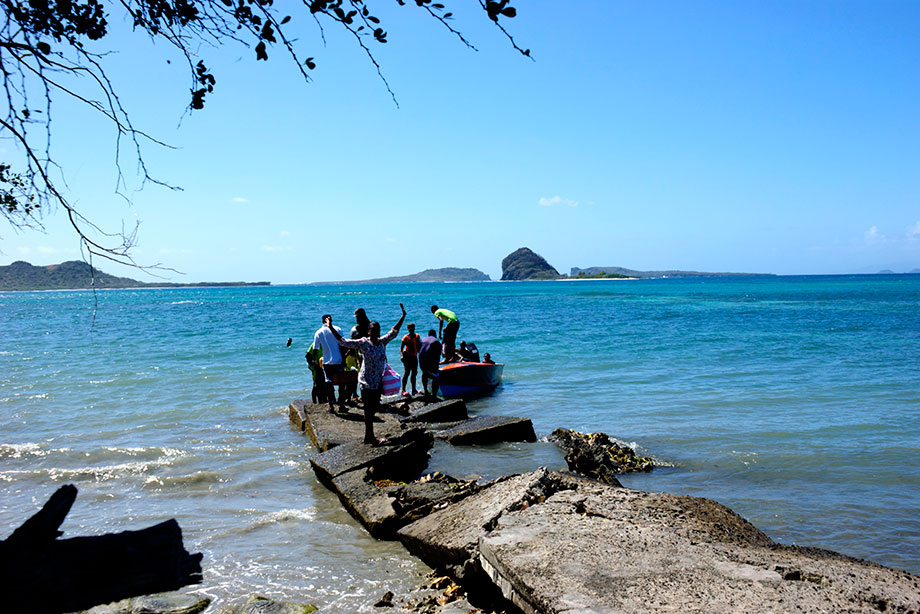 Grenada and the Grenadines - admin.
Old broken Jetty in Cassada Bay.
From here it is close to Saline Island and White Island.
There is no road up to the Jetty, you will have to walk down the slopes at the now derelict complex.
During the Grenada revolution this was a barracks for the army.
Then it was called Camp Carriacou.
Later there was a Swiss school project here with the students lodging in the cabins.
On the road to this bay.
Now all the buildings are broken or wept away by the storms.
Termites feasted on the wooden cabins, and only the foundations are left to see.
This coast seen from White Island.
White and Saline Island at this coast.