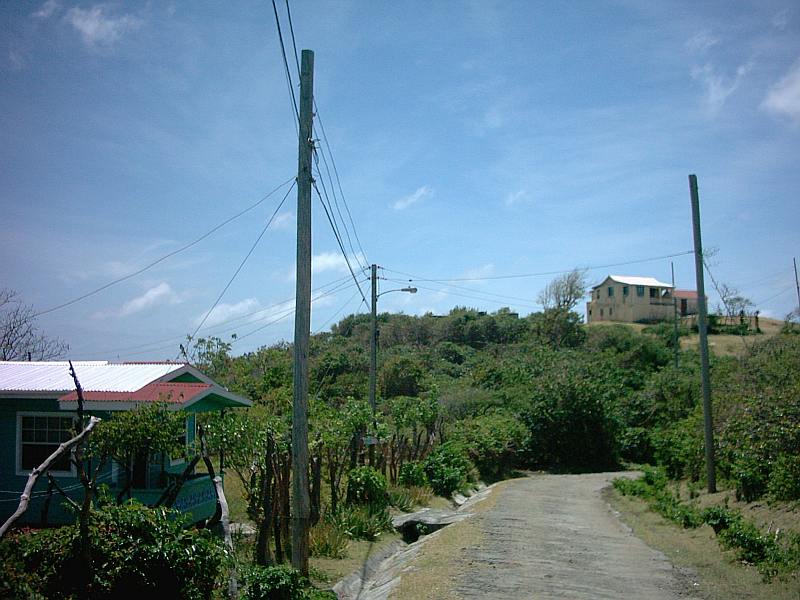 Grenada and the Grenadines - admin.
On the road to Cassada Bay.
A very quiet part of the island.
The Cassada Bay hotel is no longer existing.
There used to be a school in the building, and during the Grenada revolution Cassada Bay was used as Barracks.
The old name for this complex was Camp Carriacou.