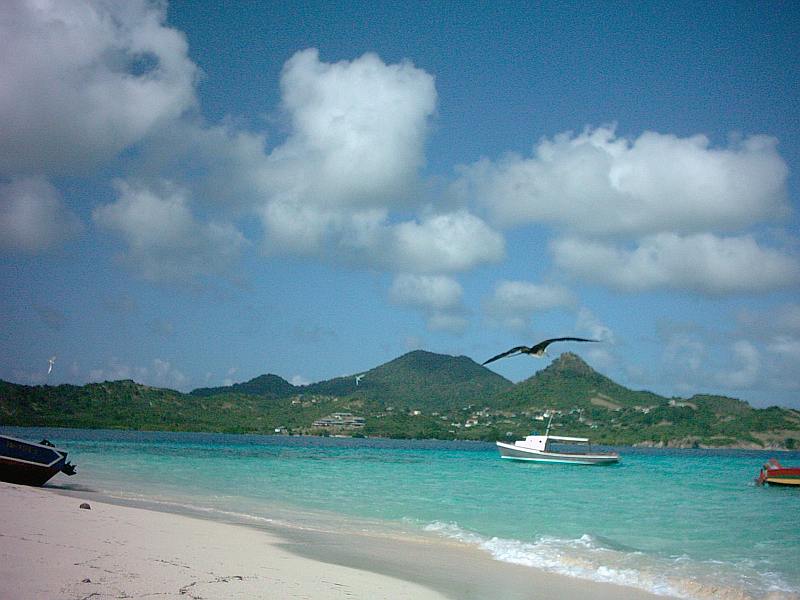 Grenada and the Grenadines - admin.
The coastline of Cassada Bay, south of Carriacou.
This shot was taken from the beach of White Island.
Actually, the cheapest ride to White Island is when you leave from Cassada Bay.
That is the shortest ride with a water taxi.
More pictures on this spot are in the White Island picture gallery below.
Pictures of Carriacou - Cassada Bay.