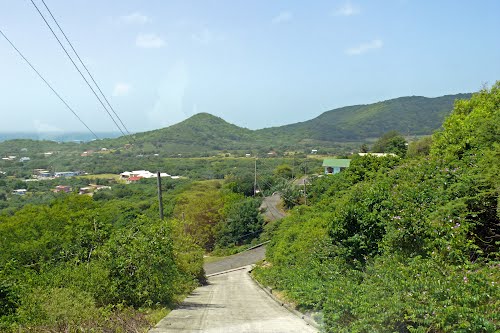 Grenada and the Grenadines - admin.
View over Windward from the road to Dover.
With the national park behind us ehere we approach the road which runs along Watering Bay.
In Dover you can find some ruins of interest.
At the coast are a few places where they still build the traditional wooden sloops from Carriacou.
The art of boat building was brought over to the island by Scottish boat builders.
The coastline on the Windward side of Carriacou.