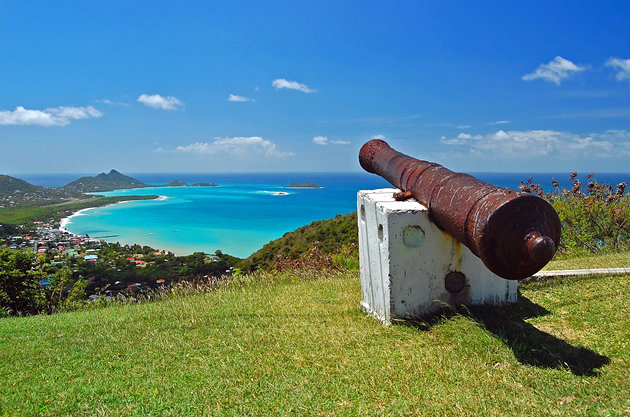 Grenada and the Grenadines - admin.
At the Belair Hospital, looking over Hillsborough.
From Belair you get views all over the island.
At the Pricess Royal Hospital you get the views over the western side of the island.
An old canon testifies of ancient times when the islands changed hands several times.
The Belair Windmill.
Close to the hospital, from Hillsborough on the way up , is this old windmill ruin.
These mills were mainly used for crushing the sugar cane.