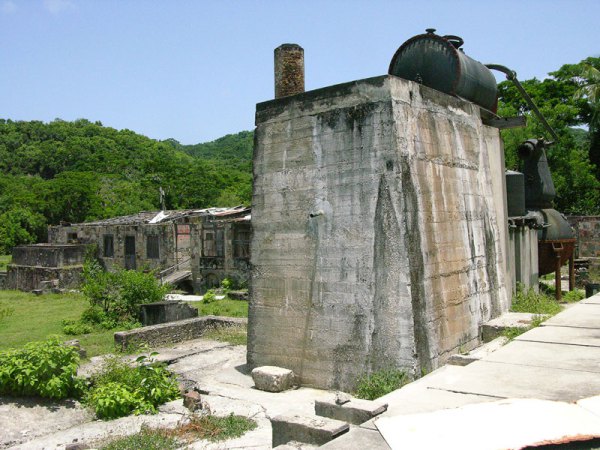 Grenada and the Grenadines - admin.
Ruins of a lime factory in Craigston.
This site was first in use around 1750.
The Craigston estate is one of the oldest on Carriacou.
There was always plenty crop here, varying over the centuries.
One of the main crops were limes.
The juice was extracted and packed for transport from here.
Nowadays the factory remains are for a large part overgrown.
It is easy accesible and interesting to see some of Carriacou's heritage.