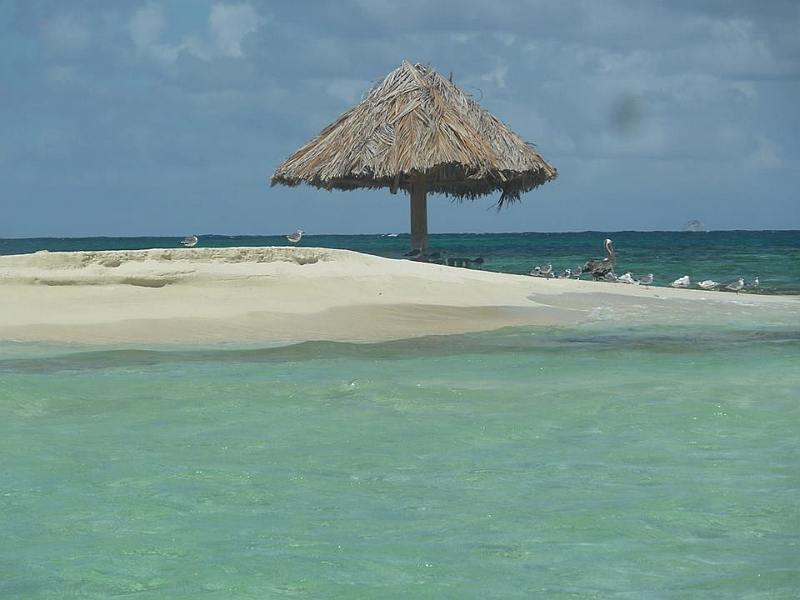 Lorraine Seattle
Mopion is a tiny white Cay at the north of Carriacou.
Simply a beautiful spot !
A solid wooden umbrella provides good shade.
Relax and roll your eyes over the turquoise sea.
It's a dreamy spot, unspoiled.
The reef around Mopion is fun to explore.
Facilities are limited to a large umbrella with a bottle opener attached to the pole.
A coral reef protects the sand from getting washed away.
Snorkling is very good here, in the reef there are hardly any waves.
Video's of Mopion Island.
From atlasobscura.
The very first name of Mopion seems to have been Morpion, with an R, "morpion".
Such being the French word for "pubic louse," .
But as locals in the Caribbean seems to have difficulties pronouncing the R, it became Mopion.
Mopion is part of the Saint Vincent and The Grenadines island chain and is considered by many to be a sort of geographical mascot for the whole area.
It is easy to see why.
Mopion is a quiet gem in the middle of turquoise waters.
At just 30 meters long or so depending on the tides of pure sandy beach, and surrounded by a lovely underwater reef.
The small sandbar is so low that a thatch umbrella was built on it for the sailors to spot from a distance to avoid dashing their vessels on the reef.
The straw parasol is also the only protection against the sun for anyone marooned, intentionally or otherwise on the idyllic little piece of land.
Visitors are also known to leave their mark carved into the trunk of the umbrella.