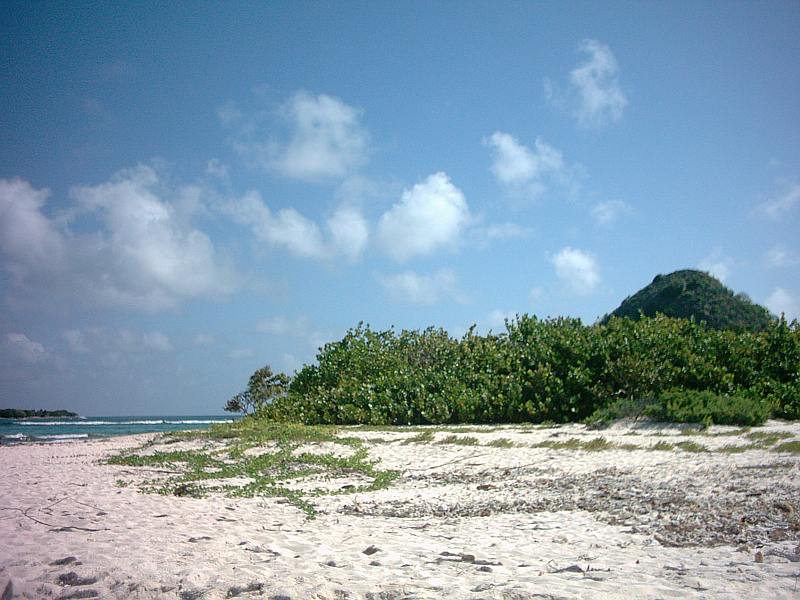 Grenada and the Grenadines - admin.
The north side of White Island.
This side is less visited but still very nice.
One arrives normally on the other side, hence most visitors stay where they arrive.
Nevertheless it is worthwhile strolling around the point.
The beach here is more narrow than south.
Snorkeling can be excellent, but sometimes when there is a swell it could be a bit harder.
This side of White Island is more rugged.
Coral reefs protect the beach, in a few steps you are ready to submerge for snorkeling.
Take care you to not tread on the reef.