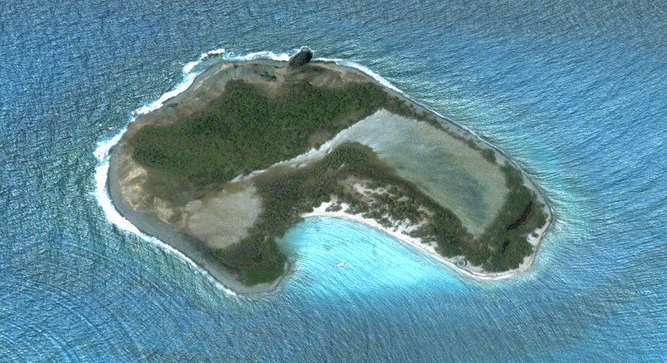 Grenada and the Grenadines - admin.
Saltponds on Saline Island.
On this aerial picture of Saline Island you can see the bay below.
There is a small villa located on this beach.
The island has a still very strong ruin on the right side of the beach.
In case that you have some spare money, the island is up for sale.
It costs somewhere around twenty million us dollars though.