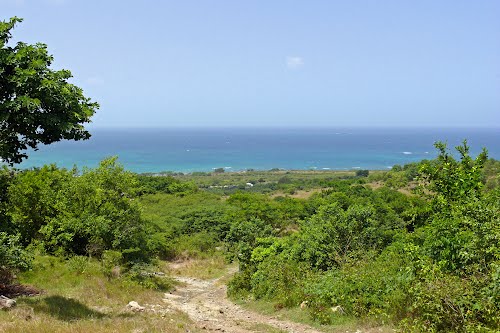 Grenada and the Grenadines - admin.
The hike from Sixroads to Dumfries.
Walking down from Dreddz Empire bar towards Sabazan Bay and Dumfries.
As you walk down the hill this is an easy hike over Carriacou.
Beware of the heat and get a cold drink before you start the walk.
At the end you arrive in Dumfries where you can visit some old ruins.