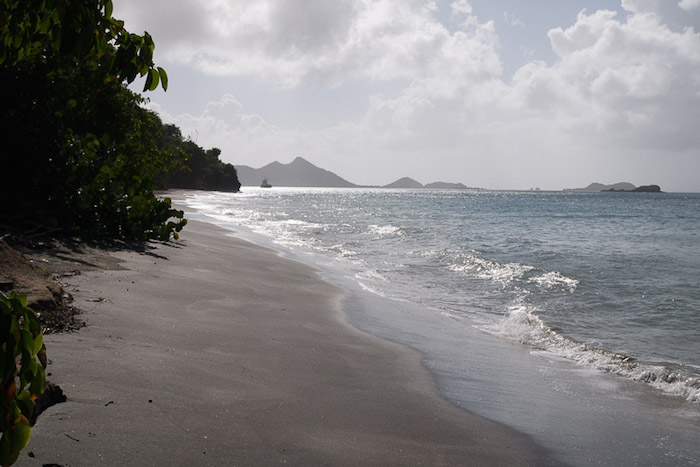 Grenada and the Grenadines - admin.
Sparrow Bay beach on Carriacou.
This beach is a mix of light coral and darker volcanic sand and rarely busy.
Located on the west coast, the water is warm, clear and perfect for both swimming and snorkeling.
Looking north in direction of Union Island.
There is hardly ever someone else on the beach, you will have it all for yourselves.
Old Factory at Sparrow Bay.
Saving History of Carriacou and Grenada.
Action is needed now to preserve the remaining evidence of Carriacou's industrial heritage. One might say that there is an obligation to ancestors in doing so.
With every passing day, be it the windmill towers that are taken over by vines and trees or the machinery that rust within the remnants of lime factories.
Structures like a waterfront loading area, wells, vats and ovens, that are slowly being dismantled because of pillage and invasive roots.
The net effect is "heritage demolition by neglect".