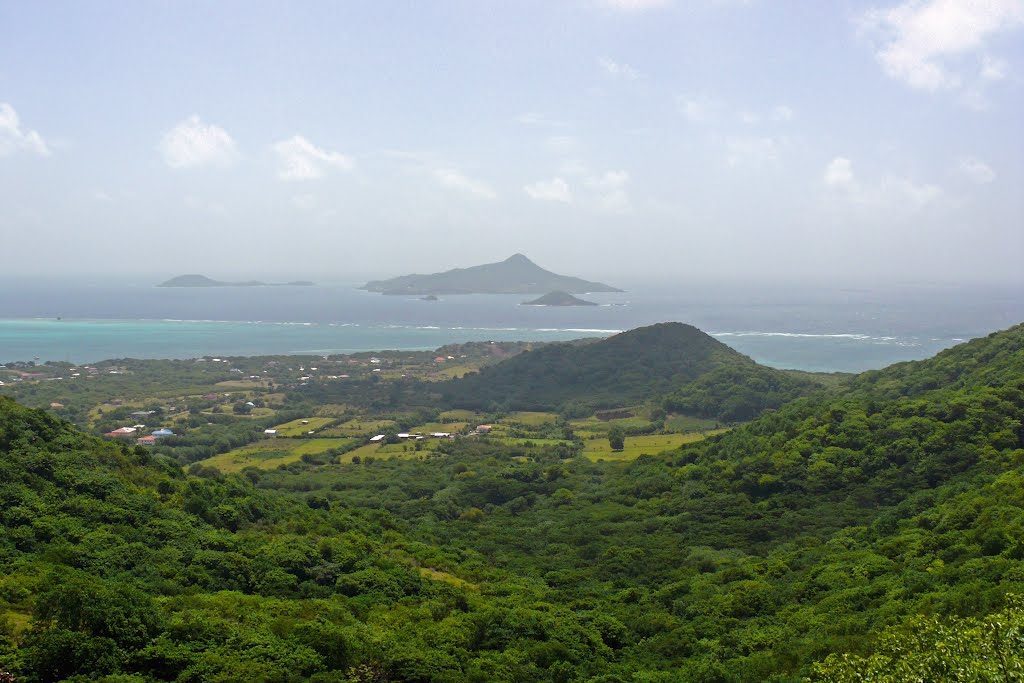 Grenada and the Grenadines - admin.
View of Petite Martinique.
Looking towards Petite Martinique from the forest above Dover.
This is in the middle of the National Park.
We advise you to only take the paved roads or use clear sandy tracks.
Even though the island is very small, you do not want to get lost and exhaust yourself.
There are several guides on the island that are willing to take you on a hike for a small fee.
More pictures at this side of the island.