White Island Carriacou is for sale.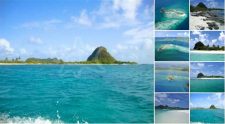 White Island – a 10 Acres Private Island for sale.
Grenadine Island Villas are pleased to present the opportunity to acquire one of the world's most superb and exclusive locations.
There is permission for development of a private residence on White Island, and this has the potential to be the most exquisite of Grenadine private islands in the company of Mustique, and Palm Island.
There is beach land available on Carriacou open for negotiation.
Price for White Island is 3.95 Million USD.
White Island has the potential for a fabulous home, a blissful haven away from busy city life. Materials and supplies can easily be landed by boat.
Experienced sailors rank White Island as the best Island destination in the Grenadines, and it is easy to see why.
Breath Taking Views.
White Island boasts panoramic views which are absolutely stunning and also emphasise how White Island is in a perfect location within the Southern Grenadines.
From this location you can see Saline Island, Carriacou, and Grenada among others.
Send a request for information to Grenadinesvillas, the Estate Agency.
Recent Ratings
Vote
from on
Vote
from on
Vote
from on
Vote
from on
Vote
from on