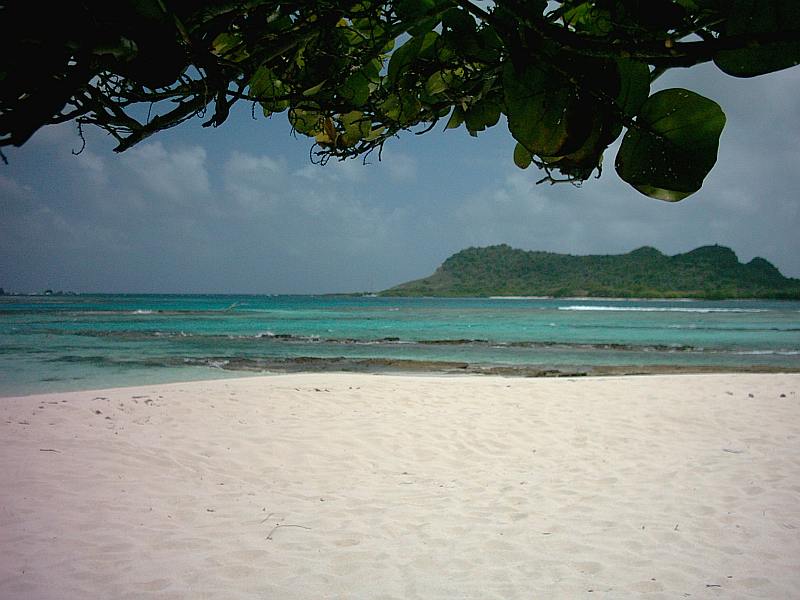 Grenada and the Grenadines - admin.
White Island of Carriacou is named for the dazzling coral sand on its beautiful beaches.
This is an immaculate 10 acre island in an ideal location.
1 mile off the Southern tip of Carriacou in the Grenadines, and 15 miles from Grenada.
Many tourists and locals have spent the afternoon on this spot.
Nevertheless it is very likely that you will be on your own here.
In the shade of seagrapes and wild almonds this is a perfect place to have a siesta.
Bring a cooler with drinks and a lunch, make sure the water taxi picks you up again before dark.