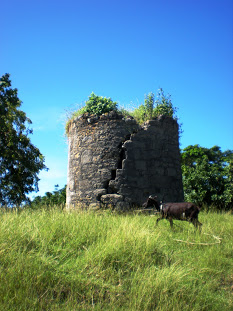 Grenada and the Grenadines - admin.
Remains of an old Sugar mill between Bogles and Dover.
Even though we think that this once was a windmill, it could be that instead it was a storage room.
This was one of the oldest estates on Carriacou.
Next to this mill or storage room are the ruins of the old estate house.
Only one wall of that house is still standing.
Also closeby is an old garrison bunker.