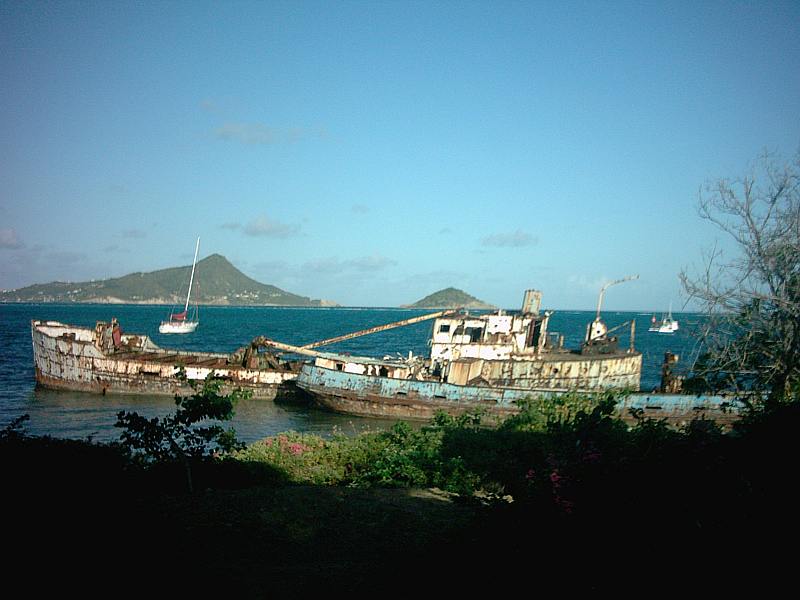 Grenada and the Grenadines - admin.
Wrecks at the coast of Windward.
This location is where the Scottish boatbuilders and their descendants have built many wooden ships.
Now the boatbuilding in windward is in the decline, with steel and polyester being the more common materials for boats.
Still occasionally a boat gets launched in windward.
The Kajaks are very proud of that fact.
Carriacou sloops video volume one and two.
A video slideshow of the sloops built in Windward.