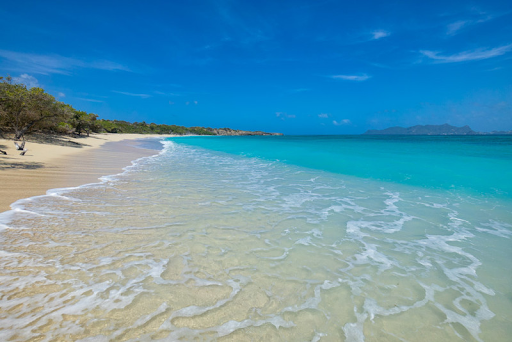 Grenada and the Grenadines - admin.
On the beach of Petite Carenage in North Carriacou.
This beach is hardly visited.
The reason is simple, Windward is away from where most tourists go.
As well an important reason for the secludedness is the walk to the beach.
You cannot get here all the way by car.
The beach is made of tiny shell pieces from nay years of erosion.
A great advantage is that this does not stick to your skin as happens on may other sandy beaches.
A path leads through the mangroves till the beach.
The path is clearly marked with Lambi Shells, so you will not get lost in the Mangrove fields.
On the left of this bay is a land tongue with at it's end Gunpoint.