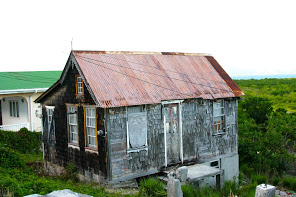 Grenada and the Grenadines - admin.
Old house close to Petite carenage bay.
Here in Windward you still find quite a few of these old traditional houses in reasonable condition.
Elsewhere on Carriacou the houses are often falling apart due to old age and termites.
There is not a lot of space in these old houses, and many have opted to build something more convenient.
Windward is the boat building village of Carriacou.
Building boats in Windward is an old and still alive tradition.
L'Apelle point is the cape closeby.
Windward is in Watering Bay.
The bay more north is Petite Carenage with a nice sandy beach.
The more northern point is called Gun Point because of an old canon there.
Close to this old house is Petite Carenage beach.
The trail to Petite carenage.
The beach of Petite Carenage.