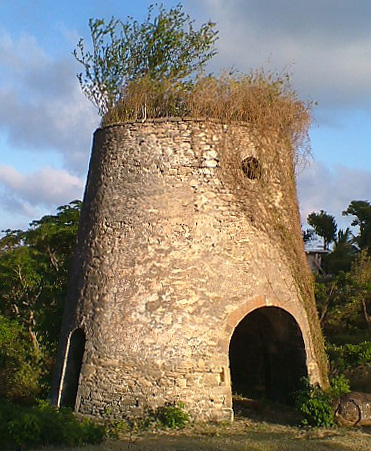 Grenada and the Grenadines - admin.
Windmill in Belair on Carriacou.
These mills were used to crush sugarcane.
After abolition of slavery many of the industrial estates were forced to close.
As a result these mills were no longer of any use.
Nowadays there is more awareness for protection and preservation of history from Carriacou.
Some organisations try to save this heritage from colonial times.
Another one of the windmills on Carriacou in Beausejour.
The windmill below is in Grand Bay south Carriacou.
Mill in Grand Bay.
Mill on Mount Royal.
Between Bogles and Dover.