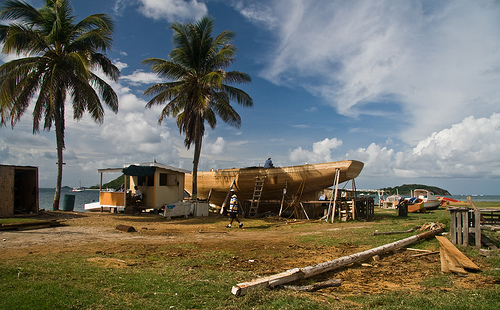 Grenada and the Grenadines - admin.
Wooden sloop under construction in Windward.
There is still a strong tradition of building boats on Carriacou.
Still occasionally a boat gets launched, and that is always a great milestone.
The whole village gets out and helps with the blessings.
Rum is an essential part of launching a new wooden boat.