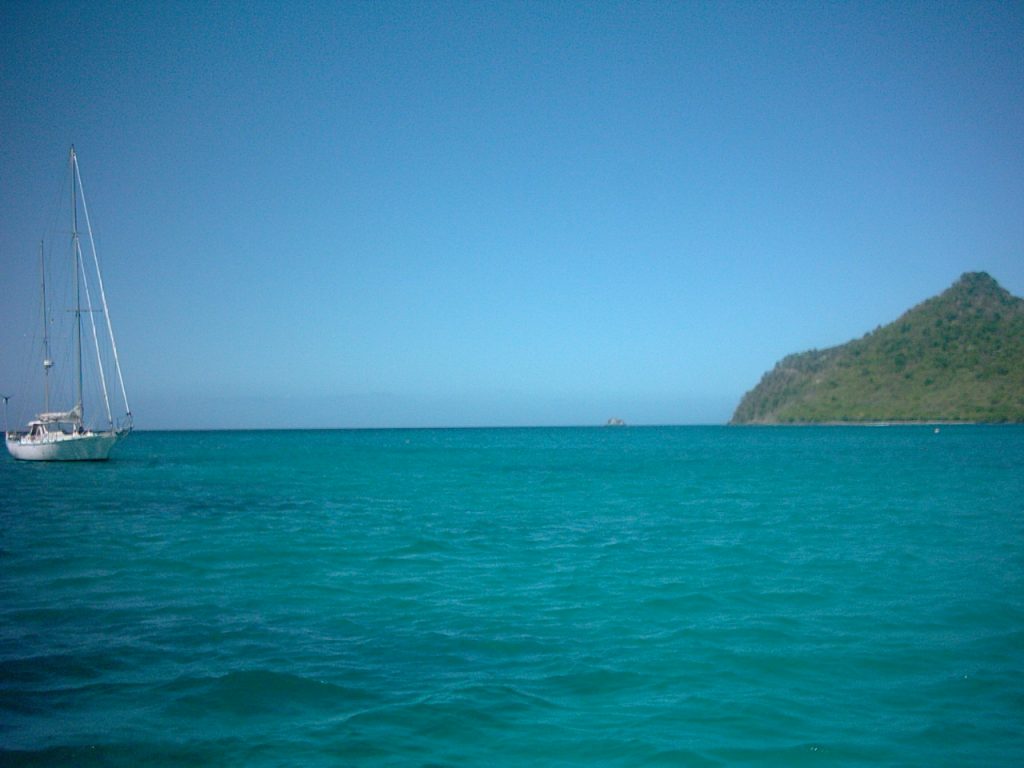 Grenada and the Grenadines - admin.
This picture was taken from Sandy Island, the perfect place for a lazy afternoon.
Read more about Sandy Island.
No people live here on Mabouya.
It is at a short distance from Sandy as you can see on this picture.
Diving and snorkeling around Mabouya is excellent.
On the video playlist below you can appreciate what others have seen around Mabouya.
The Boris wreck and the westsider are great opportunities to do some easy wreck diving.
Moray eels and stingrays are very comon here.
Nowadays there is as on many Caribbean islands an infestation of Lionfish which are predators devouring many smaller fish.
The Carriacou diving community does many efforts in reducing them with a Lionfish containment program.
L'Esterre Bay and Paradise Beach.
Mabouya and Sandy Island are islets in L'Esterre bay in front of Paradise Beach.
That is the best place to depart from if you want to visit either of these two islands.
Sandy Island is the best for a lazy afternoon and some snorkling.
Mabouya is for the more experienced diver, the island does not have a beach that is suitable for a lazy beachday.
Dive operators on Carriacou.
No listings found.