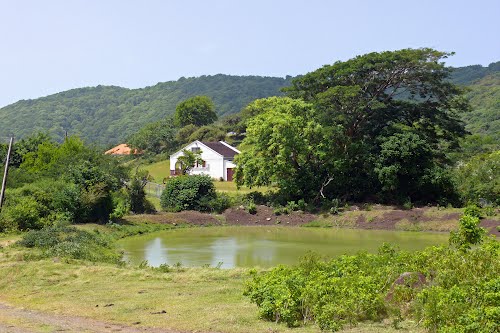 Grenada and the Grenadines - admin.
The pond at Meldrum on Carriacou.
Recently the government has started a cleaning of ponds on Carriacou.
Since the water supply is a continuous concern on the island, ponds are needed for agriculture.
When the pond gets overgrown with lilies water winning is more complicated.
Hence a regular cleaning of these ponds is unavoidable to maintain agriculture on Carriacou.