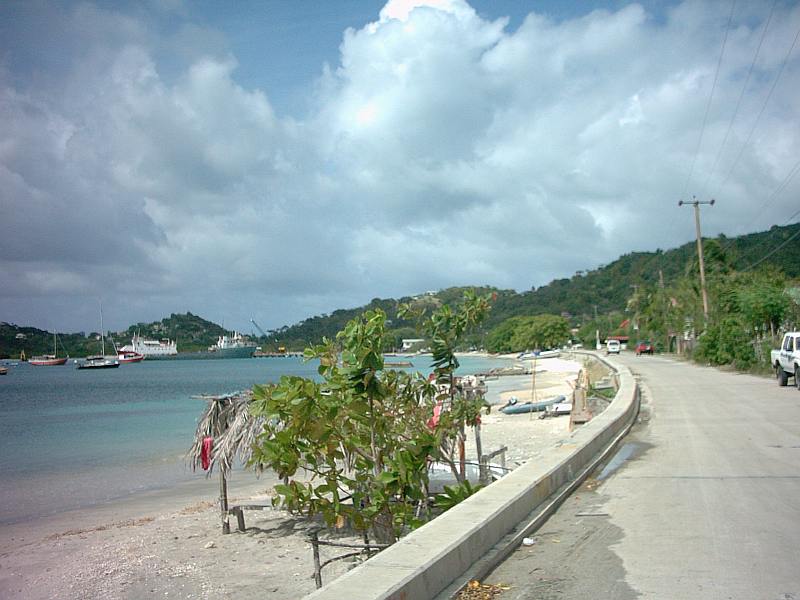 Grenada and the Grenadines - admin.
Road along the beach in Harveyvale.
On the right are a few bars and restaurants like the Lambi Queen and Arawak Divers.
On the left in the harbor are anchorages for sailboats.
On the right side of this bay are mangroves and a project for a yacht harbor.
In the mangroves is shelter for boats during hurricane season.