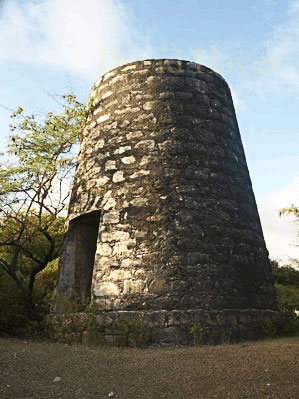 Grenada and the Grenadines - admin.
Mill for crushing sugarcane.
None of the windmills on Carriacou are in working order.
After colonialism and abolition of slavery all the plantations started to fade.
Sugar cane, Cotton and Limes were the major crops on the island.
Now there is no use for these relics anymore.
Fortunately these mills are now getting protected or at least preserved for the future.