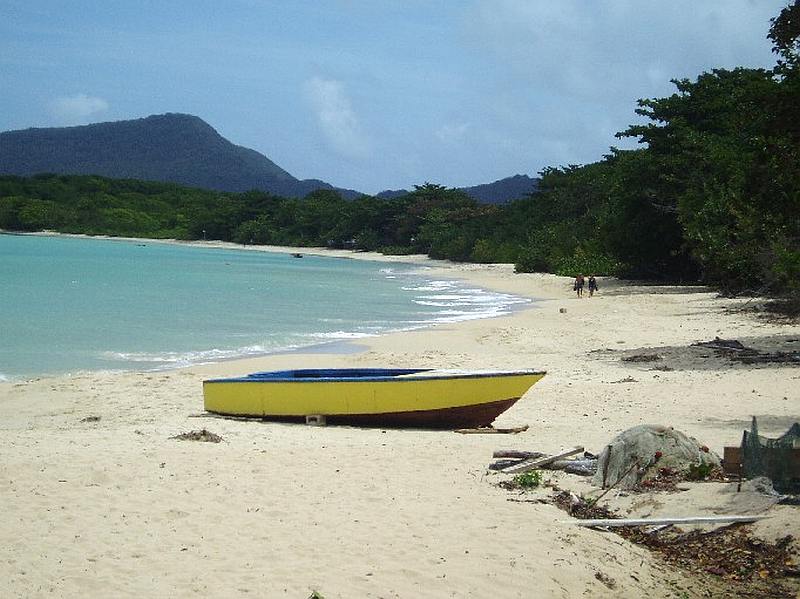 Grenada and the Grenadines - admin.
Paradise beach on Carriacou.
This picture was taken close to off the hook beach bar and restaurant.
As you can see, there are hardly ever more than a few people on the beach, you will have it all for yourself.
Bars on Paradise Beach.