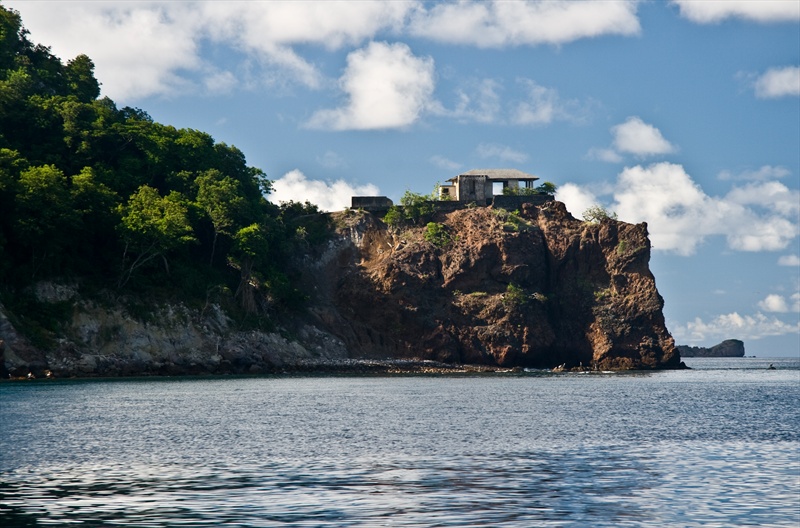 Grenada and the Grenadines - admin.
Jack Iron Point.
Between L'Esterre Bay and Tyrell Bay on the west side of Carriacou.
This can be a windy place, with fantastic views over the bays.
Many years ago someone, supposedly a foreign pilot, had this house built.
The rocks are very crumbly here, and maybe that is why the house is not in use anymore.
Who knows? You can write your story about this location below at the comment section.